Anchor
Limei Refuge Trail
Dabang
Travel tips
The trail is about 1.6 km long and ascends for more than 600 meters.
The entry point is Shanmei Entrance, while the ending point is connected with the Juishiban Trail.
You must buy a ticket to enter Danaiku Nature Ecological Park (NTD100), which can be used for free parking.

Introduction
The Limei Refuge Trail is located between Lijia Tribe and Shanmei Tribe in Alishan Village. It used to be a transportation trail for the Tsou people. During the Japanese colonial period, it was abandoned after Limei Trail was built. However, the Eight-Eight Flood destroyed the Limei Trail and it was no longer usable. The villagers asked the Forestry Bureau to restore the Limei Refuge Trail. After a year of restoration, it was opened in 2013. The trail is bi-directional. There are two entrances: one is the Shanmei Entrance via the Danaiku suspension bridge, while the other is Lijia Entrance.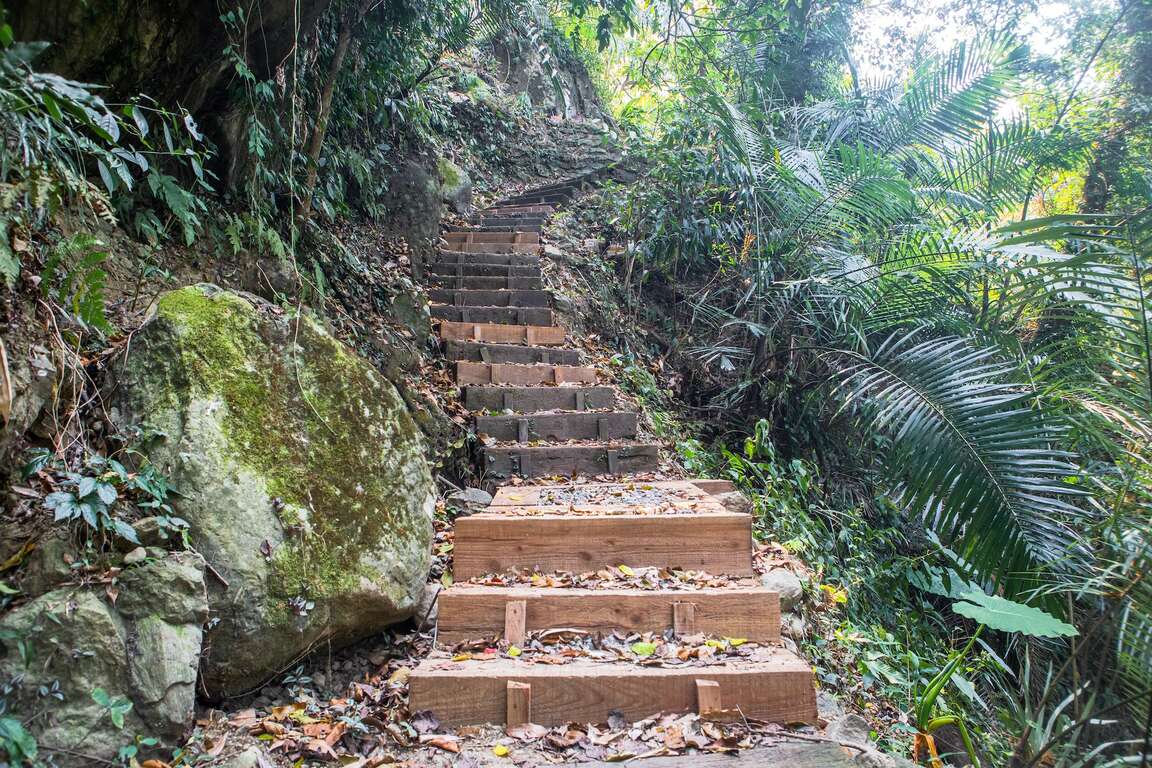 The Limei Refuge Trail is mainly composed of rubble, railway ties, and wood deck boards. By going through the Danaiku suspension bridge, you will be able to reach the Shanmei Entrance. The trees along the way are primeval, and woods, bamboo forests, and mountain valleys are present along the way. What's more, there are three wooden hunter's cabins designed with indigenous characteristics. There is a lookout where you can see the panoramic view of Danaiku Nature Ecological Park.