Anchor
Yunzhinan Trail
Thursday:00:00 – 23:59
Taiping
Travel tips
It is 1 km long and the entire trip takes around 45 minutes.
The difference between the highest and lowest points of the Yunzhinandao Trail is about 80 m.
You will be able to enjoy a panoramic view of the Taiping Suspension Bridge by walking the Yunzhinandao Trail.
Introduction
Most tourists go straight in the direction of the visitor center after visiting the Taiping Suspension Bridge and miss the 1 km long Yunzhinandao Trail on the other side. The trail ascends along the side of Guishan Mountain with the magical scenery of the tea plantations. Therefore, it has become the latest popular spot for photography.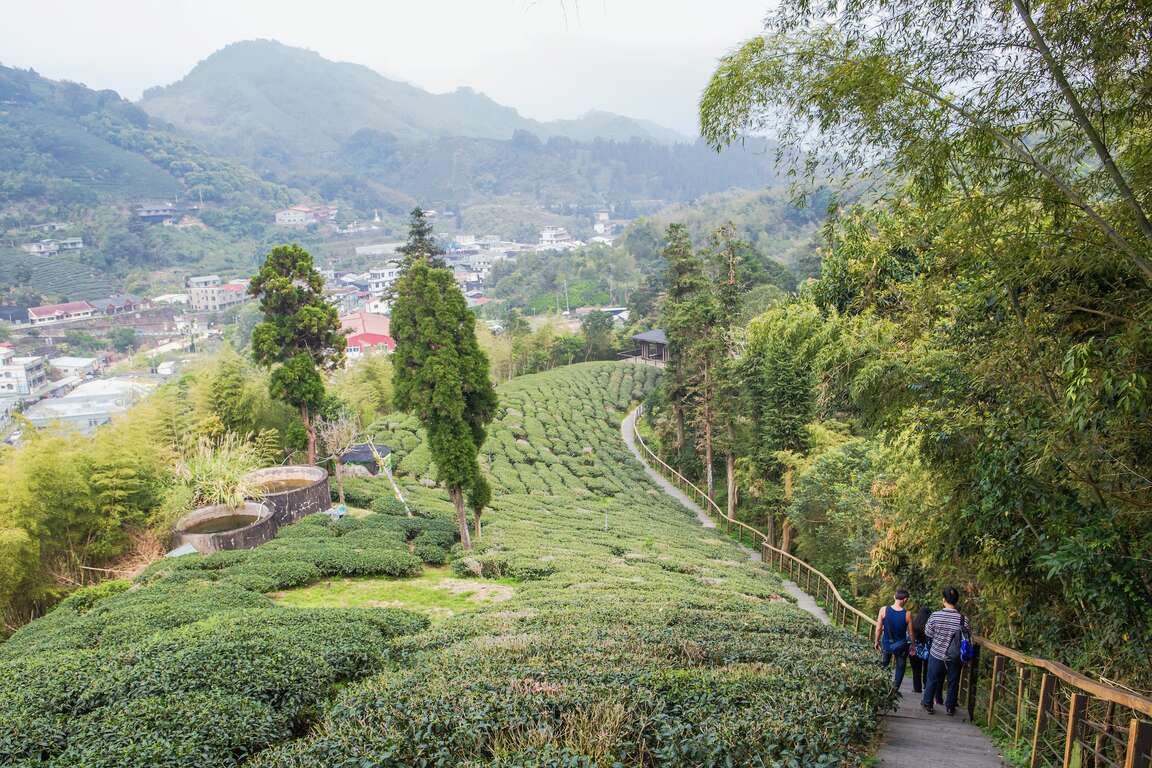 The Yunzhinandao Trail connects the Taiping Suspension Bridge and Xiaozilu Trail. The trail has three pavilions. Between the location marker and the first pavilion is an ascending ramp with 268 steps. It takes around 10 minutes to reach the top. After arriving at the pavilion, you will be able to look out on the Jianan Plain and Taiping Village and enjoy the scenery of tea plantations and luxuriant trees. You might even see scenery different from how it normally appears when it is misty.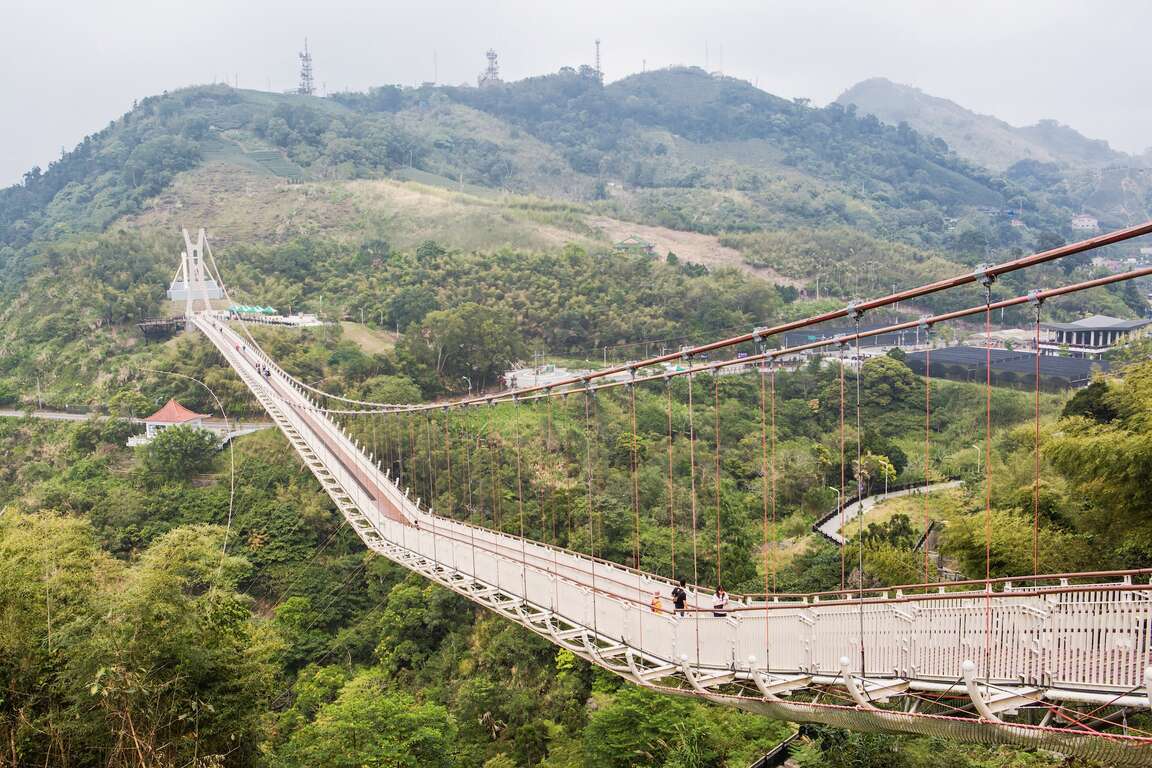 If you are not satisfied after walking along the Yunzhinandao Trail, you can take a stroll along the Taiping old street, where hospitably is ubiquitous, and try some local cuisines.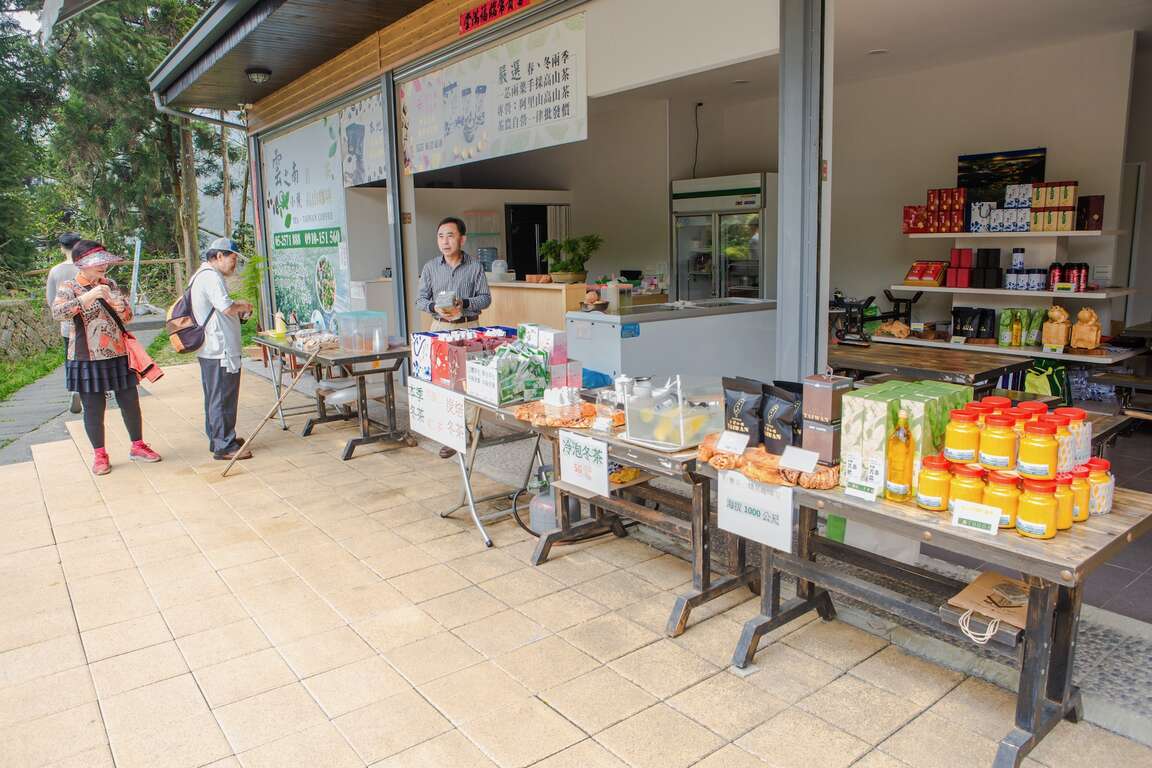 Travel information
Opening Hours: Sunday:00:00 – 23:59
Monday:00:00 – 23:59
Tuesday:00:00 – 23:59
Wednesday:00:00 – 23:59
Thursday:00:00 – 23:59
Friday:00:00 – 23:59
Saturday:00:00 – 23:59
TEL: 886-5-2593900
FAX: 886-5-2594305