Anchor
Zhukeng Stream Trail
Wednesday:Open 24 hours a day
Ruifeng
Travel tips
The west entry point is situated at 30 km of County Highway 162, whereas the east entry point is located at 36.5 km. A single trip is approximately 3 km long.
Built along the meandering Zhukenxi River, the wooden walkway runs through more than 10 suspension bridges.
The whole route goes through more than four waterfalls and one cirque.
Introduction
Also known as the Tiaotang (carrying coals) Ancient Trail, the Zhukenxi River Trail is located in Ruifeng Village, Meishan Township, Chiayi County. It is a mountain path that was created by the RuiFeng residents, who carried coal down to Meishan along the Zhukenxi River in the old days. After renovation, the route became today's Zhukenxi Trail. Its diverse scenic attractions attract many hiking enthusiasts.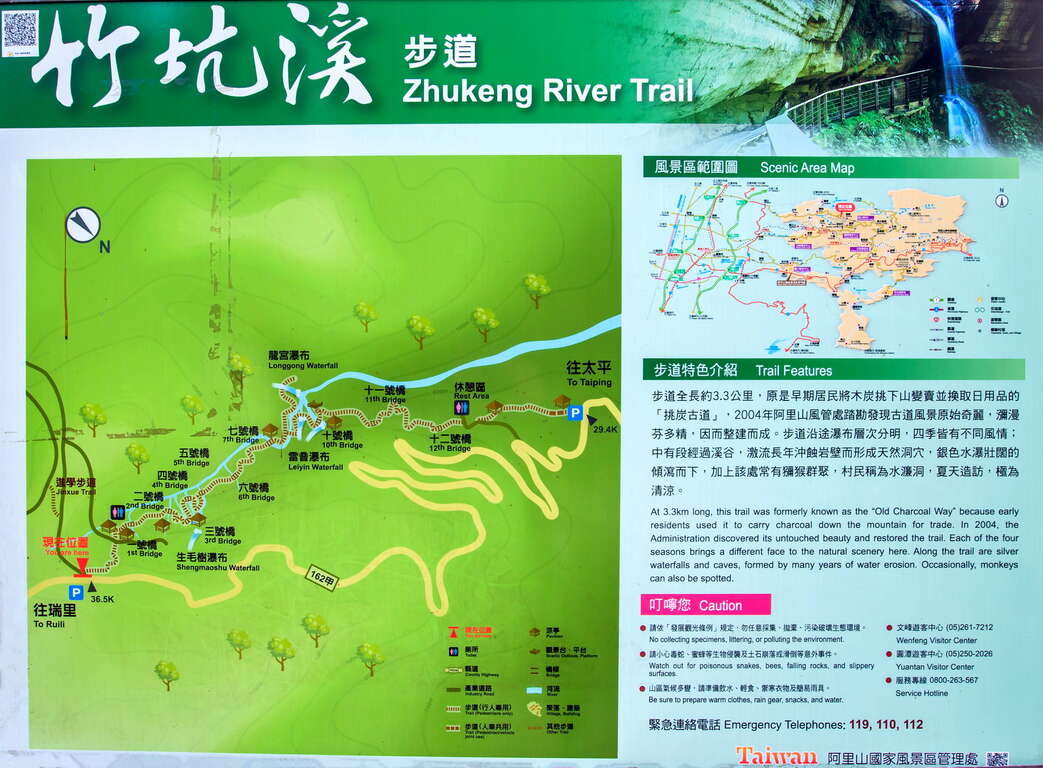 Walk on the trail across the suspension bridges to watch the waterfalls and the cirque. The mountain area has diverse landforms, a complicated river system, magnificent waterfalls such as Longgong, Shenmaoshu, and Leiying, and other waterfalls not included in the tourist map. Apart from looking out on the Longgong waterfall at the Longgong Lookout, you can also enter the natural cave trail at the mountainside, and feel the waterfall pouring down next to you. When you walk along the trail, you will pass through more than 10 bridges of different shapes and scenery. The trail is like a museum of suspension bridges in nature. The cirque formed by erosion due to differences in the rivers is also a geological wonder worth exploring.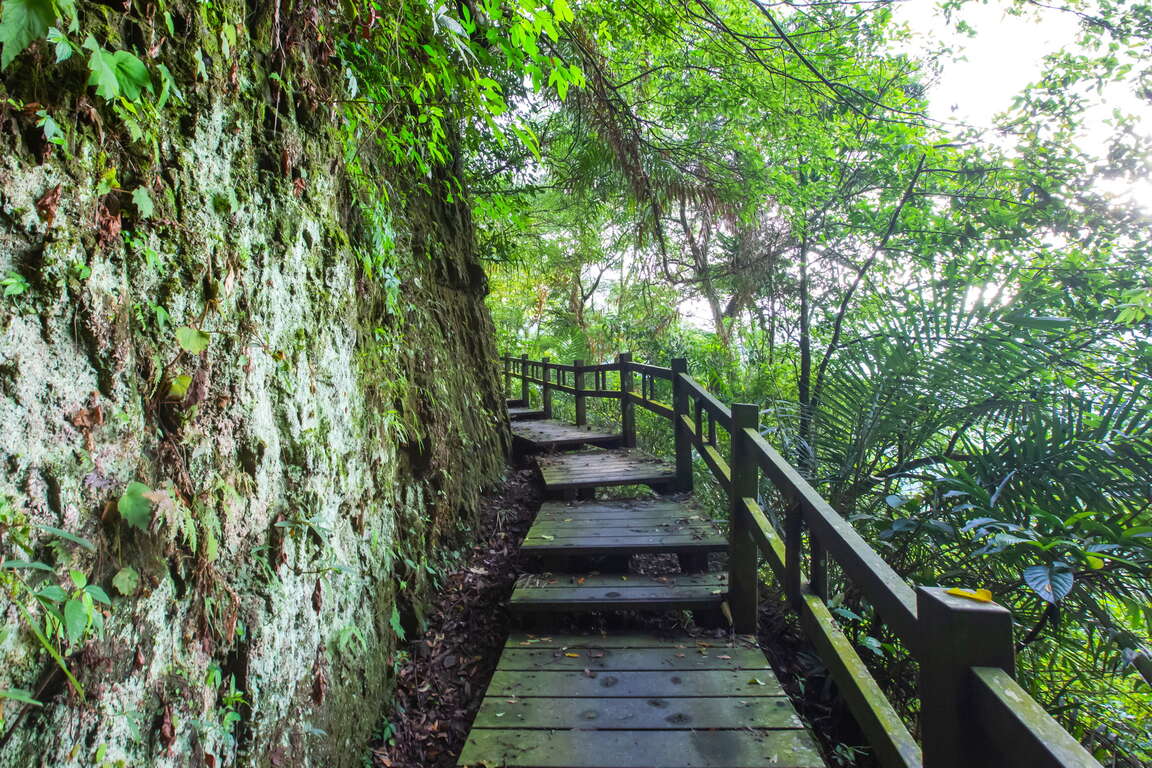 Travel information
Opening Hours: Sunday:Open 24 hours a day
Monday:Open 24 hours a day
Tuesday:Open 24 hours a day
Wednesday:Open 24 hours a day
Thursday:Open 24 hours a day
Friday:Open 24 hours a day
Saturday:Open 24 hours a day
TEL: 886-5-2593900
FAX: 886-5-2594305
Facilities
Viewing Deck
Toilets
Parking
Trails