Anchor
Xinmei Hunter's Camping Area
Wednesday:Open 24 hours a day
Dabang
Travel tips
Before entering the area, please park your car at the parking lot.
If you need other services, please inform the management office first for permission.
Since the medical resources in the mountains are scarce, please take into consideration your own physical condition when participating in any of the activities.
Introduction
The Shinmei Tribe is located in the middle of Chiayi County Highway 129 and its altitudes are between 400 and 800 meters. The tribe has a rich indigenous culture, while the mountains and rivers are unaffected by humans. The ecological resources are also in great abundance. The Xinmei Hunter's Camping Area mostly consists of wooden buildings. Since the establishment of the community association in 1997, it has preserved a large part of the natural scenery. Also, the area provides ecological tours, traditional hunting experiences, and camping. Through this area, it is hoped that more people can explore the beauty of the Xinmei tribe, inviting everyone to learn about the hunting culture of the Tsou people.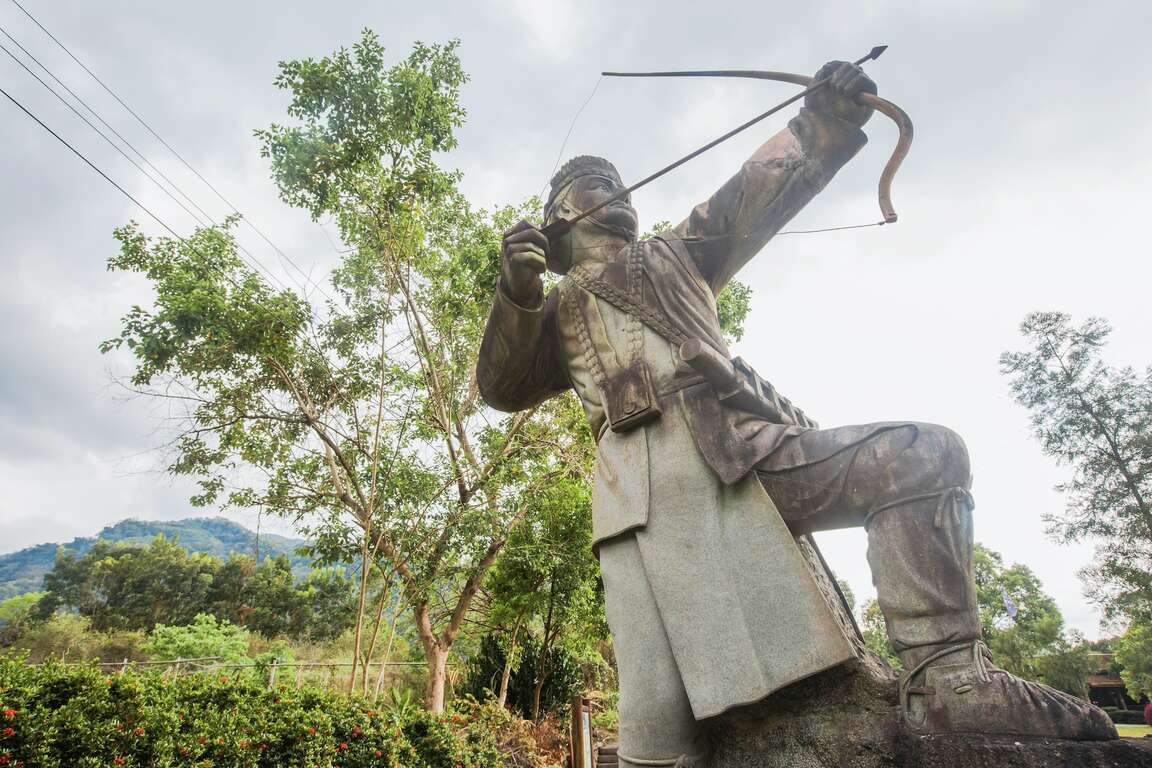 When visiting the Xinmei tribe, you can start a journey into the Tsou people's hometown and follow the footsteps of the hunters to the forest so that you can visit the hunting path and experience what hunters did. Besides gathering materials to build your own hunter's cabin, you can also learn how the Tsou people made traps to capture animals in the past and how the Tsou culture has learned from nature. Come here to experience the tribal life and enjoy special cuisines made with the seasonal ingredients.