Anchor
Tefuye Trail(Giant Camphor Trees)
Thursday:00:00 – 23:59
Tefuye
Travel tips
The trail is about 1.1 km long. It is about 2 km for one lap along the trail.
The pavilion at the entrance of the trail is a perfect spot to see the Yisijianna River Valley.
The trail is not difficult to walk and is suitable for all ages.
Introduction
When speaking about Te Fuye, most people think of Te Fuye Ancient Trail. However, Te Fuye Trail is not the same as Te Fuye Ancient Trail. Te Fuye Trail is easier and starts from the Dabang Suspension Bridge and goes around the Te Fuye Tribe. The o-shaped trail connects the Te Fuye and Dabang settlements.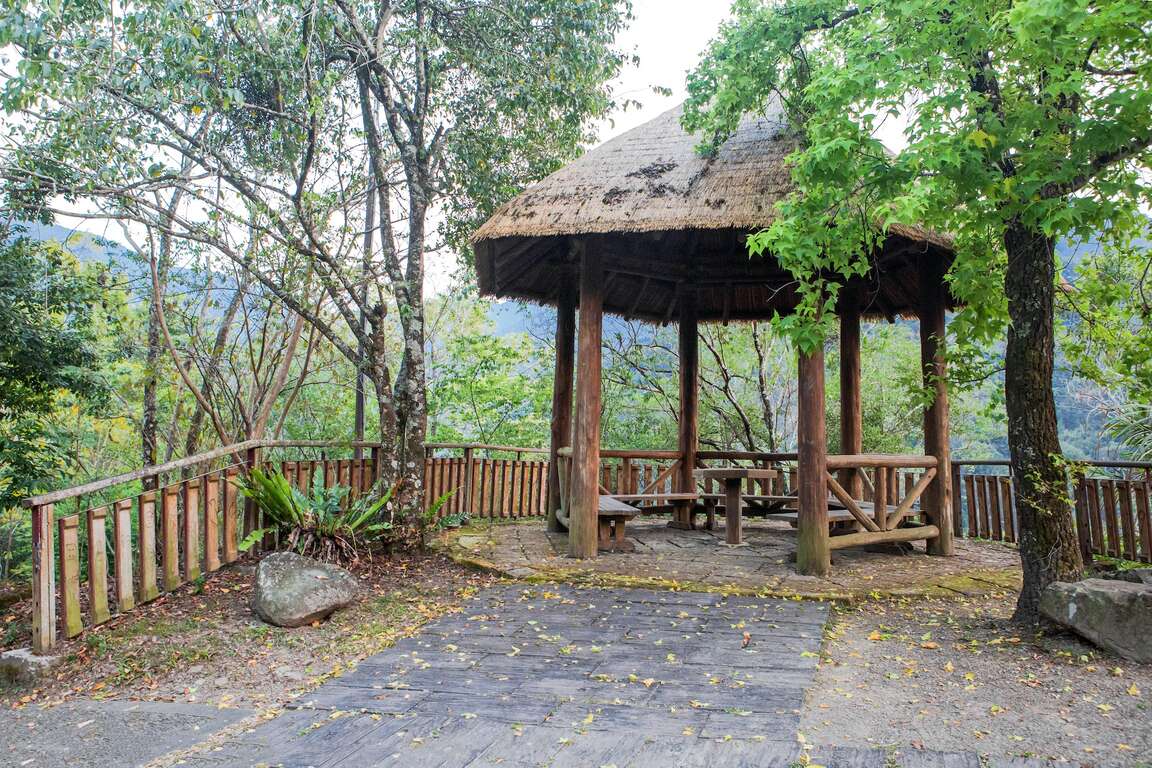 The Yisijianna River Valley can be seen from the pavilion situated at the entrance of the trail. The colorful Dabang suspension bridge connects the trail, which is mostly composed of ascending wood deck boards. However, the trail is smooth and easy to walk. There is also a lot of shade to prevent you from too much exposure to the sun. When reaching a high point with expansive views, you will see the neighboring Dabang tribe and the mountains and forests from afar. The lush bamboo forest and giant camphor trees can be seen along the way. The place is blessed with beautiful trees and a diverse ecosystem. Further into the bamboo forest, you will find a couple of thatched pavilions for tourists.