Anchor
Erjianshan Trail
Wednesday:Open 24 hours a day
Longyan
Travel tips
One entrance is located at the Huashan 10-5 Trail of Huashan Educational Farm. The other entrance is at the Mazou Trail behind Longxing Temple.
You can gaze afar and enjoy the view of tiered tea fields.
You will be able to connect to the Dajianshan Hiking Trail which requires high level of physical fitness and energy.
Introduction
Erjianshan Trail is 380m in length, going through tea fields and industrial roads. You can connect to the ridge trail at the peak. You will get unobstructed view along the way. This is a scenic trail surrounded by mountains and with the unique advantage of sunrise.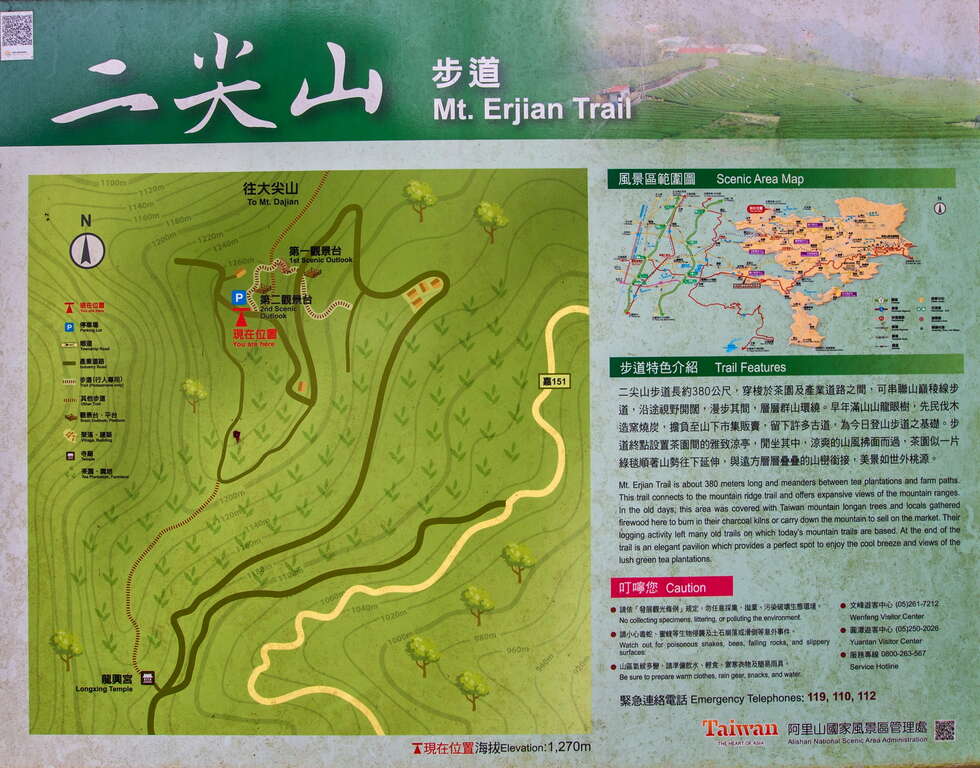 There used to be lots of longan trees all over the mountain. Our ancestors chopped down the wood for burning. They carried the logs down the mountain to sell at the market, leaving the historic trails which became the foundation of today's hiking trails.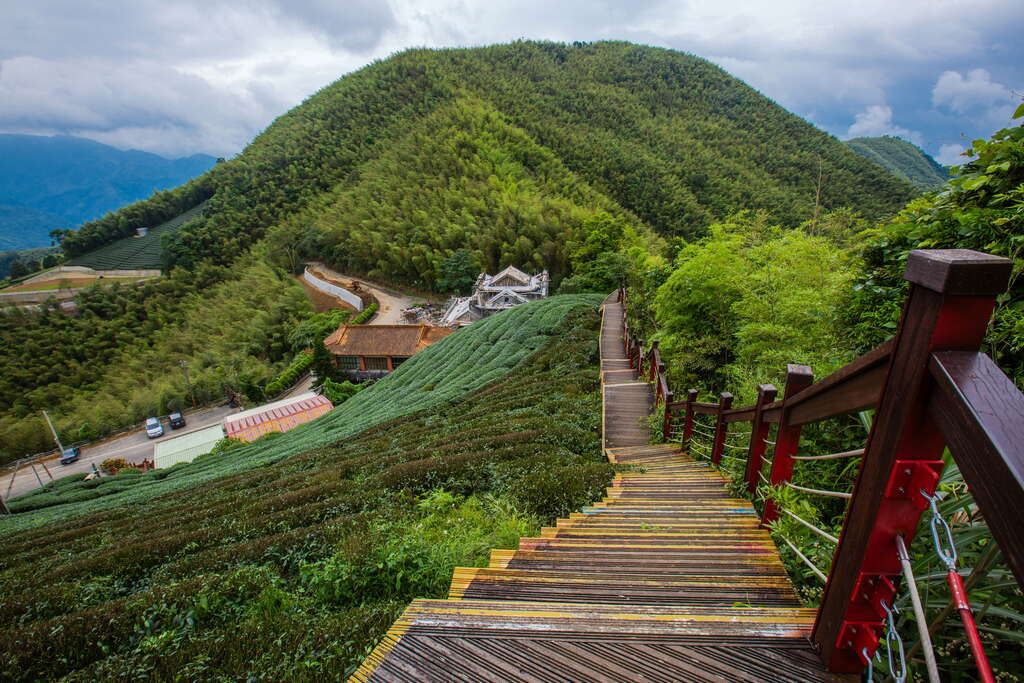 At the end of the trail, you will find Erjianshan Recreational Tea Garden, known as the attraction of the highest altitude. Sitting in the exquisite pavilion, feeling the mountain breeze brushing against your face, and looking at the tiered tea fields extending along the curve of the hill and connecting with layers of mountain, you will find the beautiful scenery here out of this world.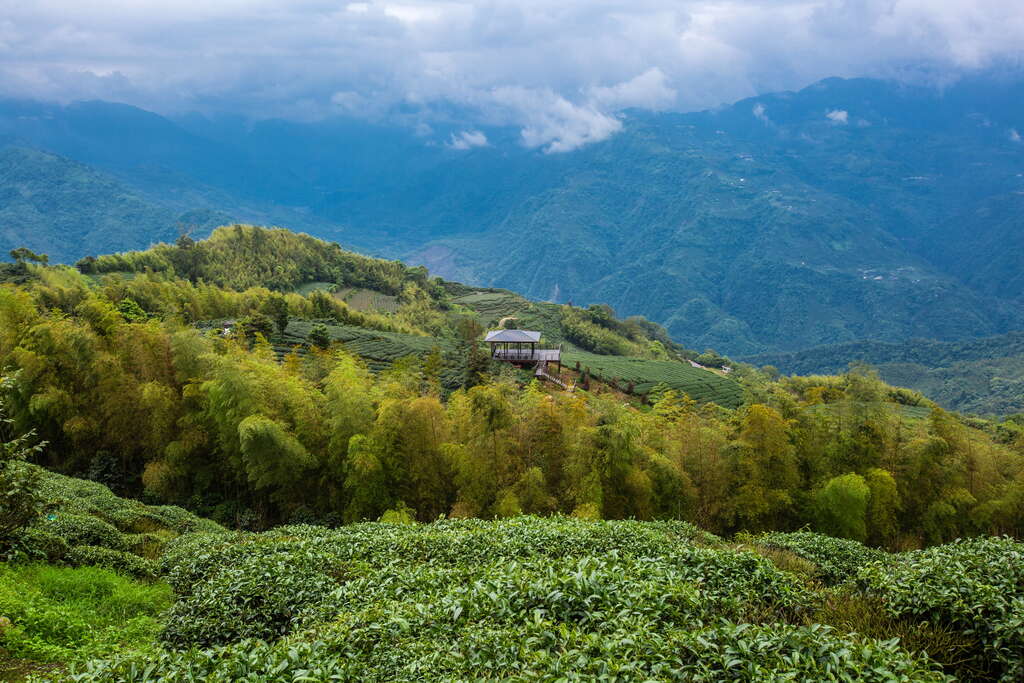 Travel information
Opening Hours: Sunday:Open 24 hours a day
Monday:Open 24 hours a day
Tuesday:Open 24 hours a day
Wednesday:Open 24 hours a day
Thursday:Open 24 hours a day
Friday:Open 24 hours a day
Saturday:Open 24 hours a day