Anchor
Shigupan Tourist Bridge
Fengshan
Travel tips
The lights on the bridge in the evening make it a highlight of Fengshan Village.
Fengshan and Shihbi are home to the settlements of the people in the mountains.
Shih Gu Pan is the old name of Fengshan Village
Introduction
The 1999 Jiji earthquake cut off Fengshan, making the place extremely inaccessible. To connect to the tourist roads outside the village, more than 170 million was spent on restoration; the roads were eventually completed in 2007. Later on, the scenic facilities of the bridge and the green project for the neighborhood were finished, making it a themed tourist scenic spot. Designed as a single steel tied-arch bridge, the bridge is 140 m long. The middle is not attached with a bridge pier, while the abutments are of the caisson foundation type. The suspenders in the center separate the bi-directional deck into two lanes and sidewalks. The bridge approaches on both ends are 280 meters long and 7.5 meters wide. It is the bridge with the longest span in Chiayi County and connects the Tushiliu Memorial Park nearby. Its constantly changing lights in the night are eye-catching as they shine through the river and light up the serene mountains.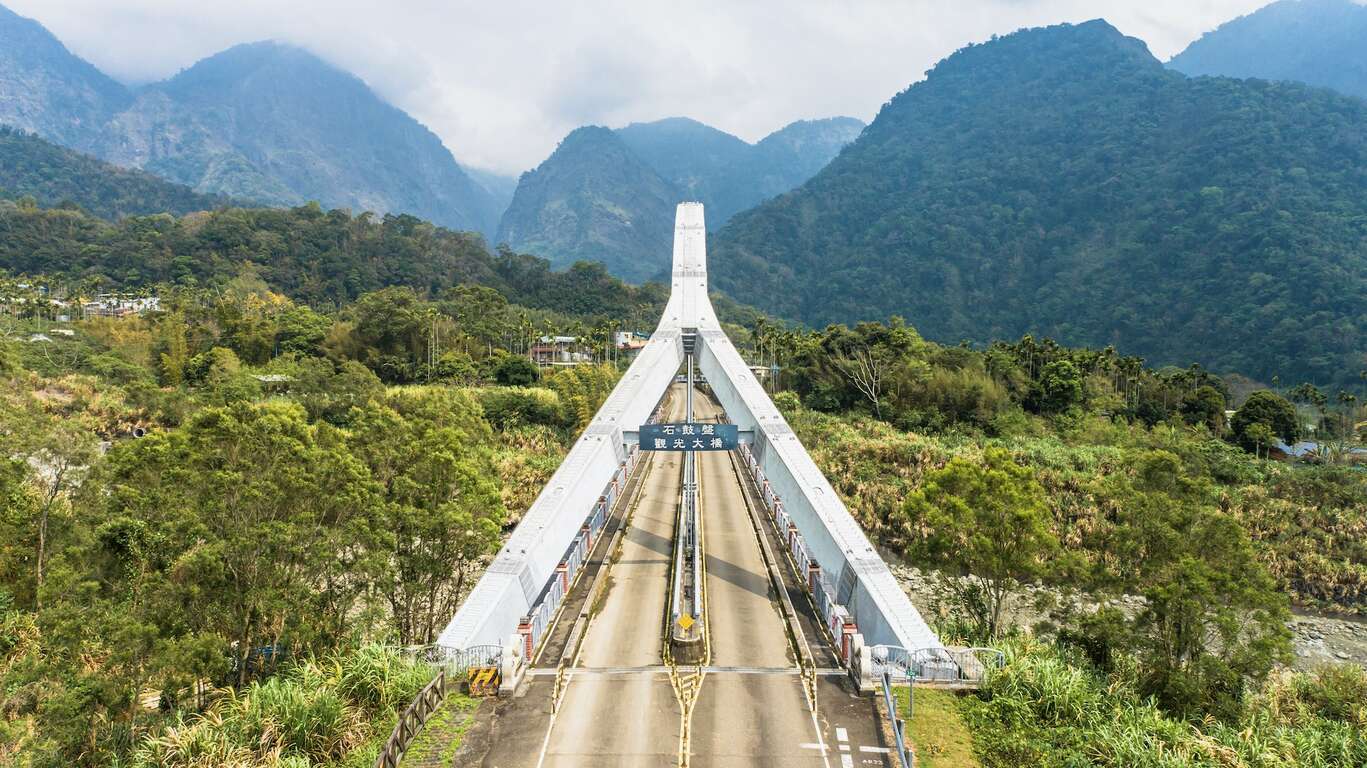 The highest-level village in Taiwan, Fengshan has tall mountains, flowing water, and gigantic rocks. Since the day Shih Gu Pan Tourist Bridge was finally open to traffic, the village has become more accessible. Furthermore, more people are able to see for themselves the magnificent and blessed scenery of Fenghsan and experience the rich local culture.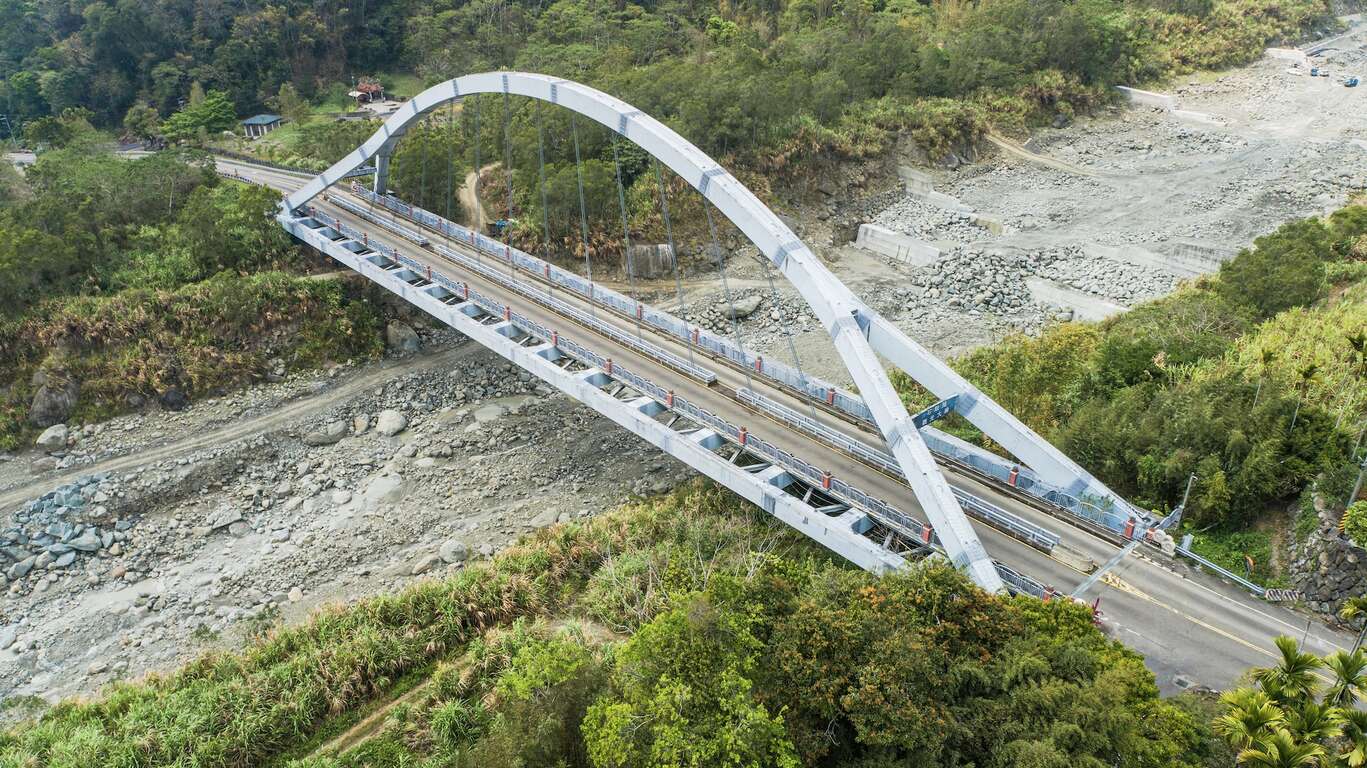 Travel information
Opening Hours: Daily Opened
TEL: +886-5-2593900
FAX: +886-5-2594305